Kazakhstan Adventure
Booking Dates
02/28/2021 through 09/18/2022
Travel Dates
02/28/2021 through 10/04/2022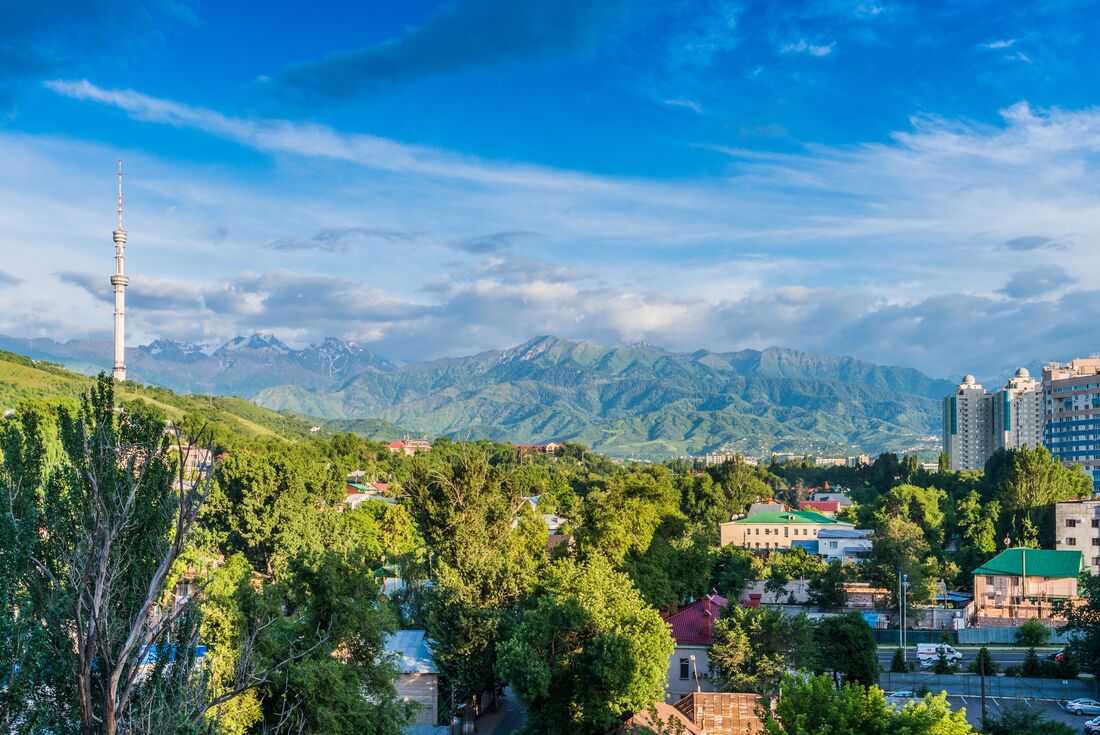 Kazakhstan Adventure

Beginning in the futuristic cityscapes of Nur-Sultan (until recently, Astana), join us on this exploration from mighty Kazakhstan to mountainous Kyrgyzstan. From the space port of Baikonur to the ancient city of Turkistan, the Silk Road ruins of Sayram and Otrar, and the majestic, surreal landscapes of Altyn-Emel National Park and Charyon Canyon, the sights along the way are unlike anywhere else on earth. Continue your journey to the seldom visited Kyrgyzstan, skirt the vast waters of Issyk-Kul and end in the relaxed capital of Bishkek.

Activities
Nur-Sultan – City tour
Baikonur – Yuri Gagarin Museum & House
Baikonur – Cosmodrome
Baikonur – Space Museum
Otrar – Ancient settlement
Turkistan – Yasui Mausoleum
Almaty – Central State Museum
Almaty – Museum of Kazakh Musical Instruments
Almaty – Kok Tobe Hill
Almaty – Panfilov Park
Almaty – Medeu
Almaty – Zenkov Cathedral
Charyn Canyon – National Park
Karakol – Dungan Mosque
Karakol – Holy Trinity Orthodox Cathedral
Karakol – Przhevalskiy Museum
Karakol – Jeti Orghuz Canyon Hike
Cholpan Ata – Petroglyphs
Bishkek – City Tour
Highlights
Kazakhstan and Kyrgyzstan are truly off the beaten track and sees few foreign travellers, especially outside Nur-Sultan, Almaty and Bishkek, and for much of this trip you will truly feel the remoteness of Central Asia.
Unveil the mysteries of space explorations in Baikonur, where the Russian Cosmodrome is located and launches to the International Space Station take off.
Discover the history and architecture of the Silk Road, visiting ancient mausoleums and mosques on guided tours in the cities of Turkistan, Sayram and Otrar.
Travel alongside locals and admire wild, sweeping vistas on epic train rides across the Kazakh steppe.
Surround yourself with the surreal landscapes of the Altyn-Emel National Park, including the mysterious singing sand dunes, then visit Grand Canyon's 'little brother', Charyn Canyon.
Stroll through the peaceful Russian town of Karakol and hike in the picturesque Jety Oguz Valley.
Itinerary
Destination
Pricing
Terms and Conditions
| Day | Description | View All |
| --- | --- | --- |
| Day 1 | Nur-Sultan (Astana) | Details |
| Day 2 | Nur-Sultan (Astana) | Details |
| Day 3 | Baikonur | Details |
| Day 4 | Baikonur | Details |
| Day 5 | Turkistan | Details |
| Day 6 | Turkistan – Shymkent/Overnight train | Details |
| Day 7 | Altyn-Emel National Park | Details |
| Day 8 | Altyn-Emel National Park – Almaty | Details |
| Day 9 | Almaty | Details |
| Day 10 | Almaty – KAZ/KGZ Border Crossing – Karakol | Details |
| Day 11 | Karakol | Details |
| Day 12 | Bishkek | Details |
| Day 13 | Bishkek | Details |
| Day 14 | Bishkek | Details |